Le Nozze di Figaro
Wolfgang Amadeus Mozart
In this new Marriage of Figaro, Jérémie Rhorer revisits this composer and US film director James Gray makes his first foray into opera
Book
Cast
Jérémie Rhorer direction
James Gray staging 
Santo Loquasto design 
Glysleïn Lefever choreography
Christian Lacroix costumes
Bertrand Couderc light
Anna Aglatova Suzanna
Robert Gleadow Figaro
Stéphane Degout Il Conte Almaviva
Vannina Santoni La Contessa Almaviva
Eléonore Pancrazi Cherubino
Carlo Lepore Bartolo
Jennifer Larmore Marcelina
Florie Valiquette Barberina
Mathias Vidal Basilio
Matthieu Lécroart Antonio
Rodolphe Briand Curzio
Le Cercle de l'Harmonie
Unikanti direction Gaël Darchen
Approximate running time
1st part: 1h40 - Intermission: 20mn - 2nd part: 1h20
Sung in Italian, with French and English subtitles 
It is impossible to tire of performing or listening to The Marriage of Figaro as the genius of Mozart and Da Ponte leaps out from every page of the score. In Figaro, five characters are torn between love and duty, although Susanna appears to be less affected by the dilemma afflicting Figaro, the Count, the Countess, and Cherubino. The work is propelled by this portrait of love and social conventions, but also, and most particularly in this case, by the virtuosity of Mozart's vocal score in recitative, arias and ensembles alike. Mozart is unique and universal in equal measure and offers us a masterly lesson in recitare – the Italian term for "acting".
After Idomeneo, La Clemenza di Tito, Cosi fan tutte and Don Giovanni, this is the fifth opus by Mozart conducted by Jérémie Rhorer on avenue Montaigne at the helm of his Le Cercle de L'Harmonie ensemble, with an enticing cast: the Susanna-Figaro pairing of Anna Aglatova and Robert Gleadow, Stéphane Degout's aristocratic Count and Vannina Santoni's first Parisian outing as the Countess, not forgetting Eléonore Pancrazi as Cherubino and the splendid Jennifer Larmore as Marcelina. From a Silver Lion award at the Venice Film Festival in 1994 for his debut film Little Odessa, right through to his recent work The Lost City of Z, American director James Gray has made a profound impact on film in the United States over the last twenty years with his ambitious and highly personal approach to writing and to directing actors. His filmography – including The Yard, Two Lovers, We Own the Night and The Immigrant – is characterised by a romantic style and a marked taste for sweeping panoramas, and social and family chronicles. A passionate devotee of operatic literature, this Figaro will be his first foray into opera directing..
  Friday 22 November 2019 6.30pm 
Meeting with the artistic team / Free entrance - Register online
NEW PRODUCTION
Coproduction Théâtre des Champs-Elysées / Los Angeles Opera /
Opéra National de Lorraine / Les Théâtres de la Ville de Luxembourg
En partenariat avec france.tv et France Inter
France Musique broadcasts this opera on 28 December 8pm
Video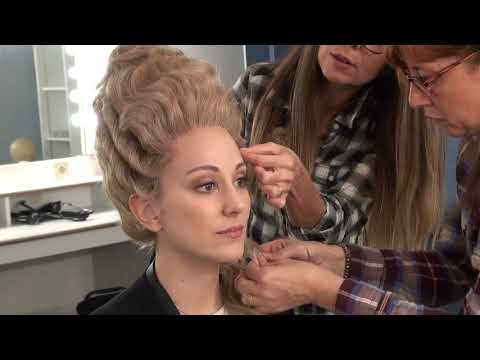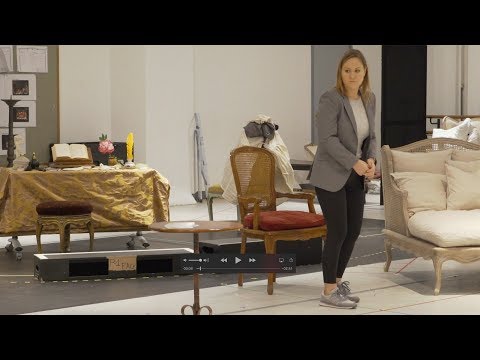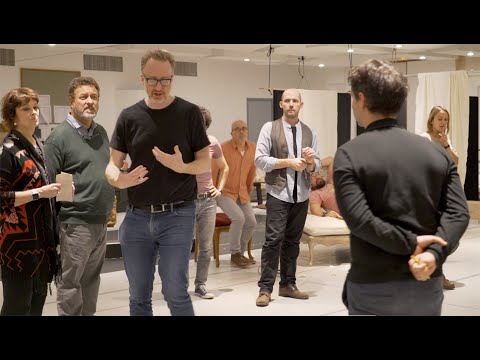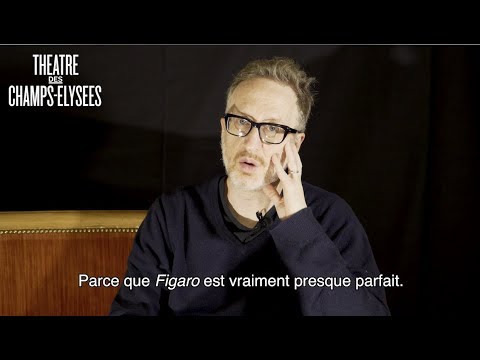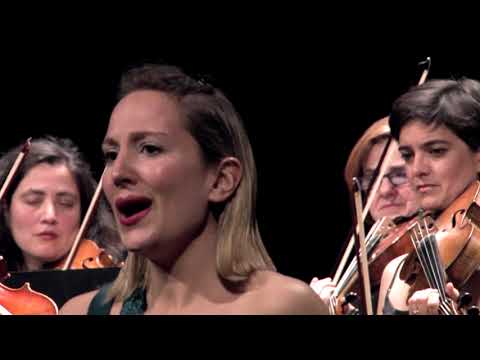 Blog
Proust Questionnaire Florie Valiquette
A l'occasion de ses débuts au TCE dans Les Noces de Figaro, la chanteuse nous livre quelques secrets dans son Questionnaire de Proust.