Philippe Jaroussky | countertenor
Thibaut Garcia | guitar
The quality of Philippe Jaroussky's tone is showcased by the guitar of Thibaut Garcia.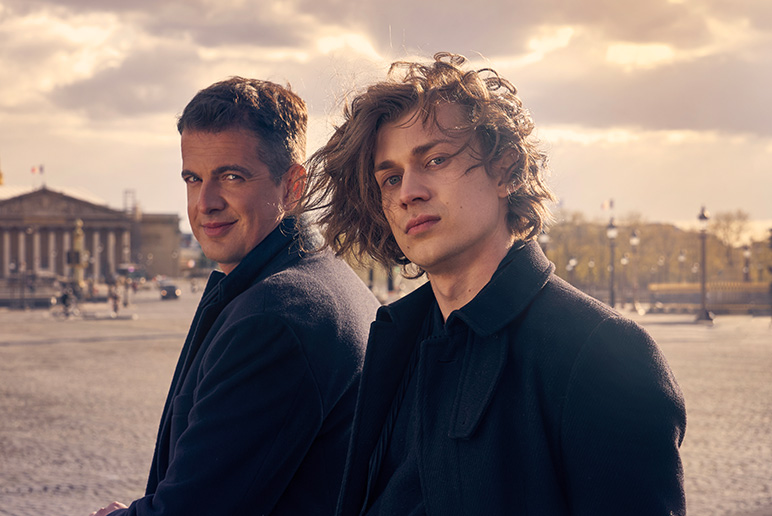 Programme
A SA GUITARE
Giordani  Caro mio ben
Caccini  Chi desia di saper
Dowland  Come again
Purcell  « When I am laid in earth », aria excerpt from Dido and Aeneas
Paisiello  « Nel cor più non mi sento », aria excerpt from La Molinara
Rossini  « Di tanti palpiti », aria excerpt from Tancredi
Rodríguez  La Cumparsita (guitar solo)
Granados  El mirar de la maja
Schubert  Erlkönig op. 1 D. 328
Poulenc  Sarabande (guitar solo)
Fauré  Nocturne op. 43 No. 2
Barbara  Septembre
García Lorca  Anda, jaleo
Bonfá  Manhã de Carnaval
Reis  Xodó da Baiana (guitar solo)
Ramírez  L'Alfonsina y el mar
About
In 2021, the Erato recording immortalised the fine performance of the prince of countertenors Philippe Jaroussky, a rare classical musician whose reputation extends well beyond the small circle of initiates, and Thibaud Garcia, "a key figure of the French guitar school which is enjoying a true renaissance" (Classica). The recital, named after a melody by Poulenc, aims to be "a journey between different cultures, different continents and different languages, where each piece represents its own world," explains the virtuoso guitar player. Their followers' every whim will be fulfilled in this programme ranging from baroque to folksong, passing through Vienna and Italy en route to Latino rhythms which might prompt us to break into a flamenco.
Coréalisation Jeanine Roze Production / Théâtre des Champs-Elysées