Trio Wanderer
The Trio Wanderer visit Mendelssohn and Shostakovich.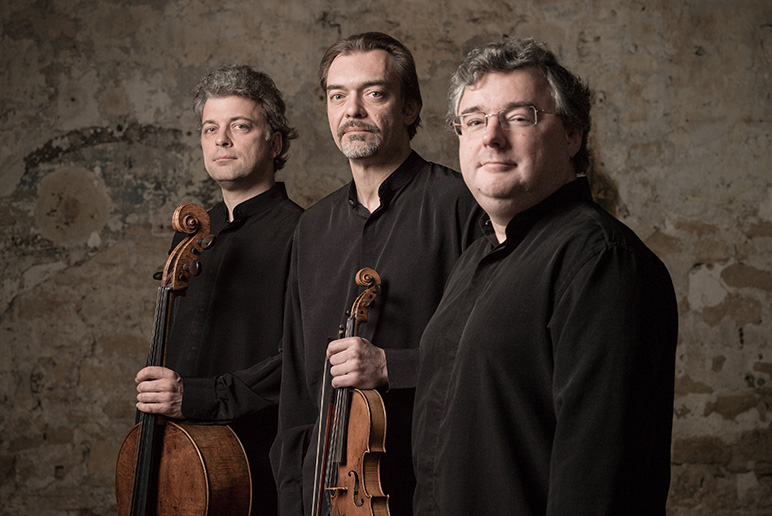 Programme
Mendelssohn Trio for piano, violin and cello No. 1 op. 49
Shostakovich rio for piano, violin and cello No. 2 op. 67
About
In 1840, Mendelssohn composed a work which "which will still delight our children and grandchildren in years to come," according to Robert Schumann. Fifteen years after a landmark recording, the Trio Wanderer, who are still as dazzling and passionate as when they first took to the stage, revisit this masterpiece by the prodigious Felix Mendelssohn. The mood shifts when they tackle Opus 67 by Shostakovich, chamber music at peak intensity composed at the end of the war in memory of a dear friend. We are confident that the French trio will bring to it all the finesse of their iconic 2004 recording (Harmonia Mundi), which set the standard and is described by vinyl lovers as the most distinguished and eloquent recording ever.
Coréalisation Jeanine Roze Production / Théâtre des Champs-Elysées