Die Fledermaus
Johann Strauss
Die Fledermaus is a work of genius by Johann Strauss. This sparkling masterpiece illustrates the Golden Age of Vienna with great panache.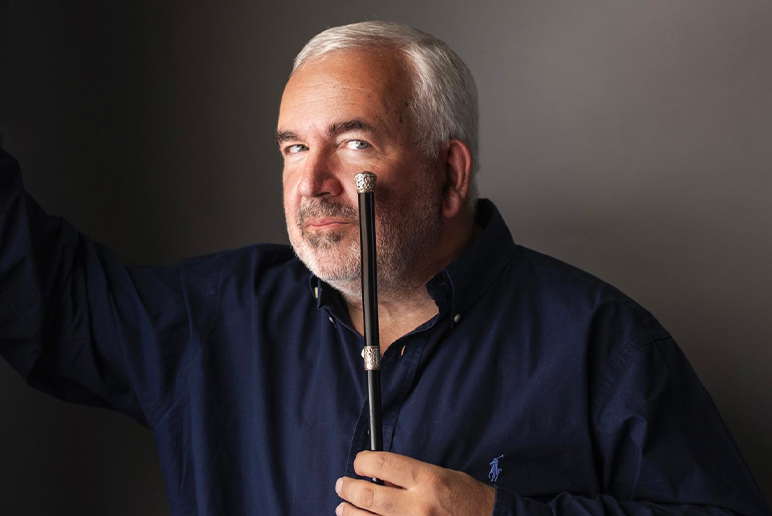 Cast
Huw Montague Rendall | Eisenstein
Jacquelyn Stucker | Rosalinde
Leon Košavic | Falke
Alina Wunderlin | Adele
Sandrine Buendia | Ida
Magnus Dietrich | Alfred
Krešimir Špicer | Blind
Marina Viotti | Orlofsky
Michael Kraus | Frank
Sunnyi Melles | Frosch (spoken role)
Marc Minkowski | direction
Les Musiciens du Louvre
Cor de Cambra del Palau de la Música Catalana | direction Xavier Puig
Romain Gilbert | staging and adaptation of dialogues

About
Inspired by a French work with a libretto by Meilhac and Halévy, who worked on some of Offenbach's greatest hits and then later on Carmen, Die Fledermaus was an initial experiment which proved to be a masterstroke by Johann Strauss II, king of the waltz and Viennese operetta. This evergreen masterstroke is a sparkling evocation of the Golden Age of Vienna on which he already seems to be casting a nostalgic eye. During a masked ball, guests are swept up in a whirlwind of dirty tricks and lies. Die Fledermaus is a musical gem from start to finish, describing an era and its foibles with cynicism and fondness. We are confident that Marc Minkowski will bring that touch of theatricality which is his trademark in this type of repertoire. 
Production Théâtre des Champs-Elysées