Denis Podalydès | narrator
Pierre-Laurent Aimard | piano
A morning with Denis Podalydès and Pierre-Laurent Aimard, two men of letters and lovers of music.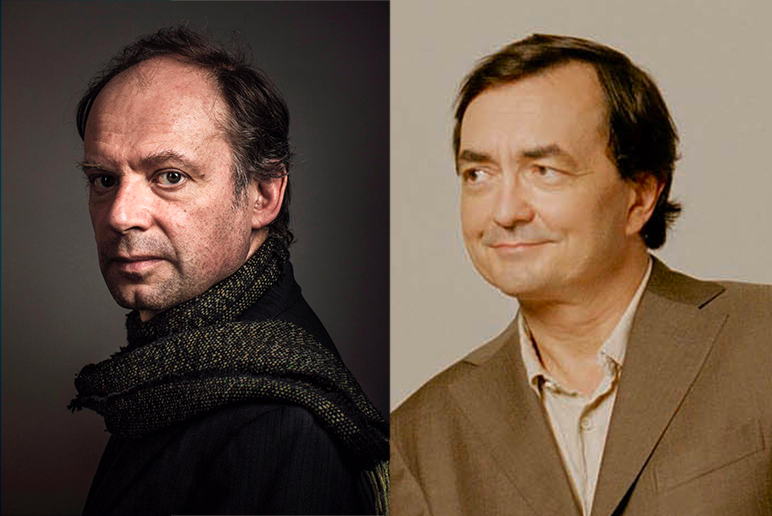 Programme
Etre sans destin
Imre Kertész, Nobel Prize in Literature 2002
Reading of excerpts punctuated by pieces by Ligeti, Kurtág, Schœnberg, Cage...
Young audience workshops Les Ludophones, c'est quoi ? (7-10 years old)
About
Reader or actor? When he took on Fateless for the first time in 2008, Denis Podalydès declared: "It's not about staying neutral, applying an immaculate neutrality which would involve keeping a respectful distance, as we sometimes do when faced with an intimidating text that seems to be loaded with too many historical or political implications. You have to get stuck into the meat of the text, plumb its rhythms, uncover in its style the voice which will allow the text to be heard clearly and easily". Sixteen years later, twentieth-century piano music expert Pierre-Laurent Aimard is placing this masterpiece by Imre Kertész (2002 Nobel Prize in Literature) in dialogue with miniatures by his contemporaries and compatriots, including Ligeti and Kurtág.
Coréalisation Jeanine Roze Production | Théâtre des Champs-Elysées