Pierre et le loup
Sergei Prokofiev
Prokofiev's classic musical tale continues to enthral and enchant all generations.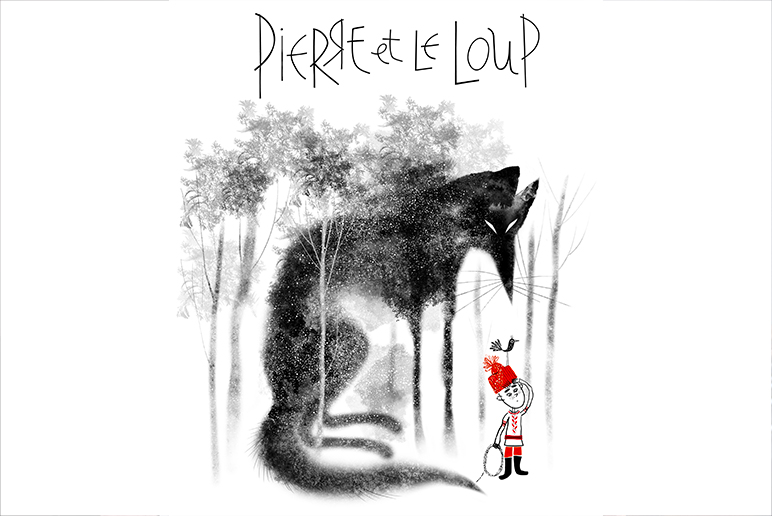 Cast
Alex Vizorek | narrator
Grégoire Pont | illustration and live animation
Appassionato
Mathieu Herzog | direction
About
It only took Prokofiev a week to write the story and music for Peter and the Wolf, a children's tale commissioned in 1936 by the director of the Central Children's Theatre in Moscow. Naturally, the fable celebrates the courage of the young hero. However, the composer also believed he had an educational mission. Prokofiev explains in the preface that "each character of this tale is represented by a corresponding instrument in the orchestra: the bird by a flute, the duck by an oboe, the cat by a clarinet playing staccato in a low register, the grandfather by a bassoon, the wolf by three horns, Peter by the string quartet, the shooting of the hunters by the kettle drums and bass drum." This is a perfect introduction to the art of sound.
Coréalisation Jeanine Roze Production | Théâtre des Champs-Elysées