Franco Fagioli | countertenor
Kammerorchester Basel
Baptiste Lopez | violin and direction
The virtuosity of Franco Fagioli in Mozart lands.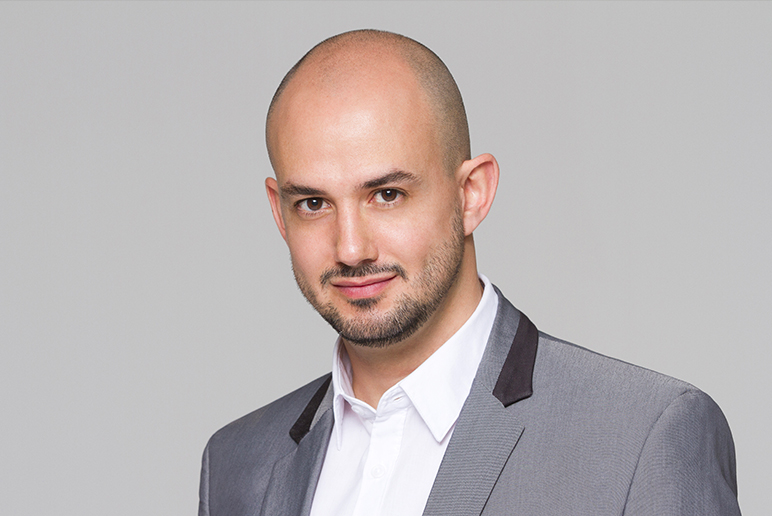 Programme
ANIME IMMORTALI 
Kraus Overture from Olympie 
Mozart « Se l'augellin sen fugge », aria from La Finta Giardiniera
Kraus Symphony in C major « violon obligato » (Andante)
Mozart «Ah se a morir mi chiama, aria from Lucio Silla
Kraus Instrumental Pieces from Proserpine (No.5 Entr'acte zwischen Act IV & V, No.6 postlude act V)
Mozart « Parto, parto, ma tu ben mio », arias from La Clemenza di Tito
- Entracte
Mozart  « Deh, per questo istante », arias from La Clemenza di Tito
Kraus Overture from Proserpine
Mozart Exsultate Jubilate, Motet for soprano, orchestra and orgue
About
Franco Fagioli is one of those singers who defies easy definition. His vocal range, bold virtuosity and sense of drama make him an exceptional performer. Masterpieces and a few rarities from the baroque period – such as his Artaserse by Vinci a few years ago – are his preferred material, onstage and in recordings where he glides seamlessly from the contralto to the soprano register. For this recital, however, he chose to forsake Handel and Vivaldi for a time to devote himself to Mozart through various pages of youth that Mozart had composed for castrati still triumphed on all the stages of Italy in this second half of the 18th century. Thus, Mitridate Re di Ponto, premiered in Milan in 1770 by the young fourteen-year-old composer, counts three castrati among its performers. The Mozart opera seria Lucio Silla (Milan 1772), La Finta Giardiniera (Munich 1775) and even La Clemenza di Tito (Prague 1791) will follow in this same register. The castrato Venanzio Rauzzini, one of the last great representatives of castratos, created the Exsultate Jubilate, of which he is the dedicatee, in Milan in 1773.
Production Théâtre des Champs-Elysées