Le Carnaval Baroque
The sumptuous and grotesque world of a mid-seventeenth-century Italian carnival.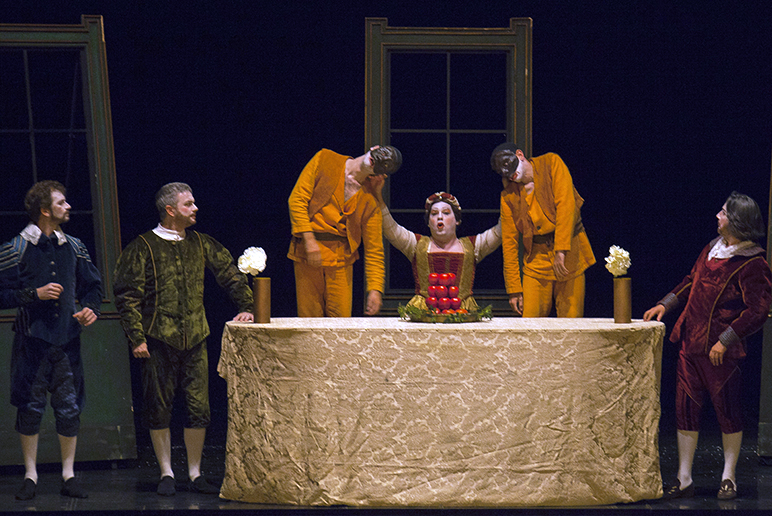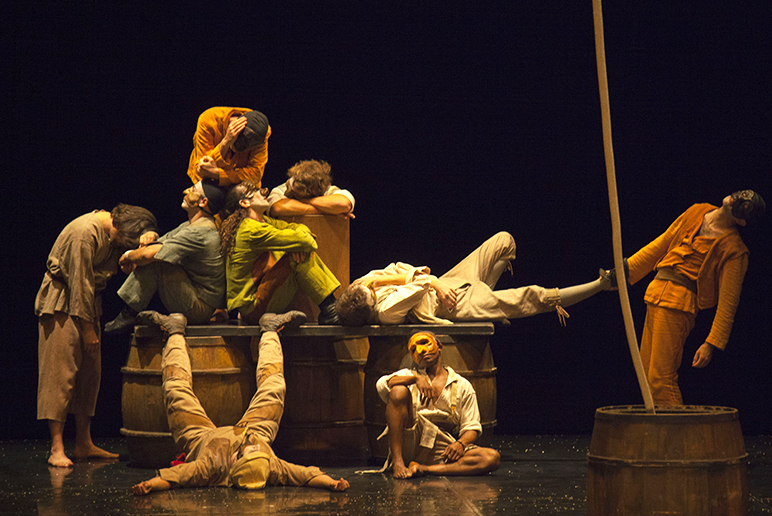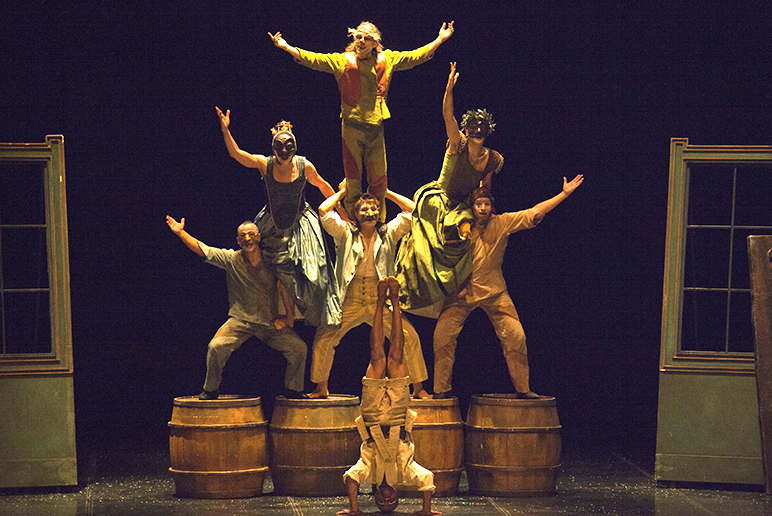 Cast
Vincent Dumestre | conception, direction, baroque guitar and colascione
Cécile Roussat | staging and choreography
François Destors | scenography
Chantal Rousseau | costumes
Christophe Naillet | lighting
Mathilde Benmoussa | make-up
Julie Coffinières | masks
Anaïs Bertrand | mezzo-soprano
Paco Garcia | tenor
Martial Pauliat | tenor
Igor Bouin | baritone
Stefano Amori, Julien Lubek | mimes
Quentin Bancel, Antoine Hélou, Rocco Le Flem, Johan Pagnot | acrobats
Désiré Lubek, Izia Le Flem, Iago Le Flem | children
Le Poème Harmonique
Programme
Circus art, music and dance of the 17th century
From Il Fàsolo to Monteverdi
About
This baroque carnival takes place in all its splendour in the sumptuous and grotesque world of mid-seventeenth-century Italy. A poetic gathering of acrobats, jugglers, mime artists, singers and musicians offers a genre-defying show at the interface of several artistic disciplines, featuring popular music, baroque choral singing and commedia dell'arte. An invitation to young and old alike to be transported to another world.
Coproduction Jeanine Roze Production | Céleste Productions – Les Grandes Voix