Belcea Quartet
A Season with Beethoven – #LvB250 
The first in the series of Beethoven's complete quartets by the Belcea Quartet.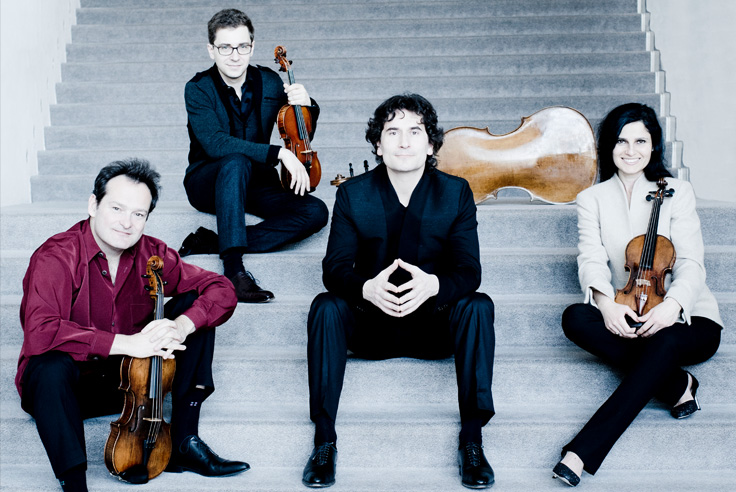 Programme
Complete string quartets Beethoven I
Quartet Op. 18 No. 3
Quartet Op. 135 Quatuor Op. 59 No. 2 « Razumovsky »
Atelier Jeune Public Raconte-moi une histoire
"Exploring the musical richness concealed in the works of Beethoven is not a finite task, but the most fascinating thing about his music is that it speaks so directly to us as human beings. He seems to be inspired first and foremost by man's aspiration to be free, his insatiable desire to push back boundaries and to learn the truth about himself at the same time." This is how the musicians of the Belcea Quartet describe their recording journey through the complete Beethoven quartets (Alpha). They will revisit this monumental corpus this season in a series of six Sunday concerts beginning with Quartet No. 3 of opus 18, and opus 135, followed by the opening of the huge fresco which is opus 59 "Razumovsky", starting this morning with Quartet No. 2.
Unnumbered seating
Under 9 : Free ticket to collect at the control desk on the morning of the concert
Coréalisation Jeanine Roze Production / Théâtre des Champs-Elysées