Jonas Kaufmann  tenor
with the participation of Rachel Willis-Sørensen soprano
PKF-Prague Philharmonia
Jochen Rieder  direction 
The hugely talented Jonas Kaufmann is an infrequent visitor to Paris, so be sure not to miss this new recital.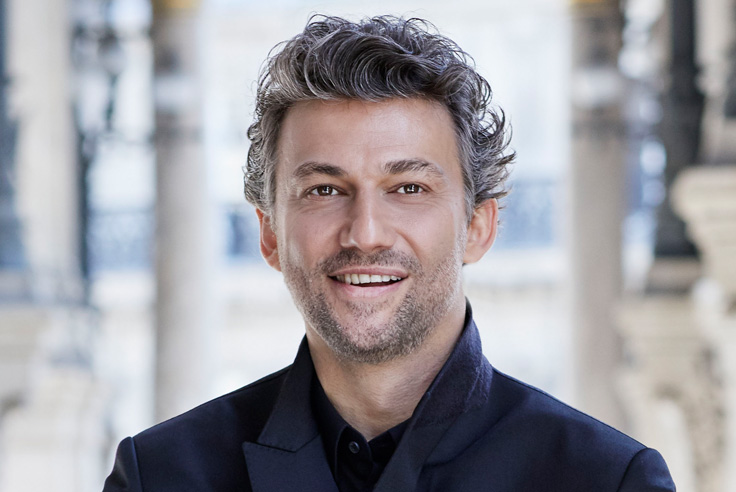 Programme
MY VIENNA 
Arias and viennese melodies
J. Strauss Une Nuit à Venise Overture 
« Sei mir gegrüßt du holdes Venezia »
« Ach wie so herrlich zu schau'n »
Tik-Tak Polka
Die Fledermaus, Uhren-Duett, « Klänge der Heimat »
Fanny Elssler, « Draußen in Sievering »
Leichtes Blut, Polka 
Wiener Blut, Titel-Duett
R. Stolz Wiener Cafe, Walzer 
E. Kálmán Die Zirkusprinzessin « Zwei Märchenaugen »
F. Lehár Die lustige Witwe
Vilja-Lied « Lippen schweigen »
R. Stolz  « Im Prater blüh'n wieder die Bäume »,
« Wien wird schön erst bei Nacht », Gruss aus Wien, Marsch 
R. Sieczynski « Wien, Wien nur du allein »
Approximate running time
1st part: 45mn - Intermission: 20mn - 2nd part: 35mn
His last appearance dates back to automn 2018, when he offered a program devoted to the Lieder of Strauss, Liszt, Mahler and Wolf. He is making a return visit and we are sure he will be delighted to be back in front of an audience on avenue Montaigne for a new performance. Jonas Kaufmann will be accompanied by the Prague Philharmonia under the baton of Jochen Rieder and will sing some excerpts from his forthcoming album to be released by Sony Classical. 
Production Les Grandes Voix