Philippe Jaroussky | countertenor
Ensemble Artaserse
Second performance this season for Philippe Jaroussky with a solo programme devoted to to European vocal musical creation at the turn of the 17th century.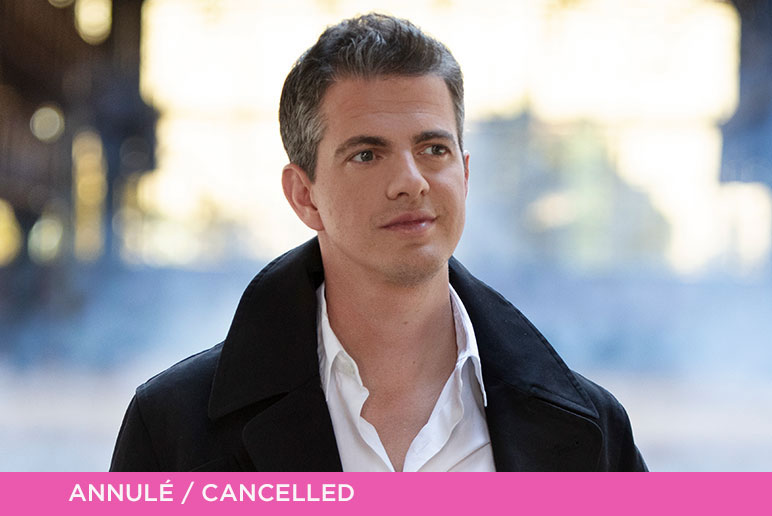 Programme
INFORMATION
Due to the curfew from 9 p.m. to 6 a.m., the hours of evening performances have been changed to allow you to return home more serenely.
In order to ensure the best possible seats for the exceptional circumstances we are going through, online booking is temporarily suspended for this concert. The Theater is at your disposal to process your seat requests by phone at 01 49 52 50 50 or at the Box office.
LA VANITÀ DEL MONDO
Chelleri  Sinfonia, « Odi, Mose mio fido... Caderà, perirà », excerpts from Dio al Sinai
Bononcini  « Bacio l'ombre e le catene », Sinfonia, excerpts from La Decollazione di San Giovanni Battista
Scarlatti  «Dormi o fulmine di guerra », excerpt from La Giuditta
Hasse  « Si, solo à te mio dio... Il rimorso opprime il seno », excerpts from La Conversione di San Agostino
Caldara  « Amar senza penar  », excerpt from Senta ferma
« È morto il mio Gesù », Sinfonia, excerpts from Morte e sepoltura di Christo
Fago  « Fors'è pur nel proprio sangue », excerpt from Il Faraone sommerso
Vivaldi  Sinfonia « Al Santo sepolcro » RV 169
Caldara  « Contro l'empio s'impugni la spada », excerpt from Assalone
About
It has long been known that Philippe Jaroussky is an unparalleled pioneer, curious and sensitive to little-known repertoires and other dormant treasures. This is what this programme is all about some of the Italian and German composers of the 17th century (Caldara, Bononcini, Fago, Hasse, Scarlatti, Chelleri), thus offering an unprecedented polyphonic panorama of European vocal musical creation at the turn of the time.
PRODUCTION Théâtre des Champs-Elysées
You may also like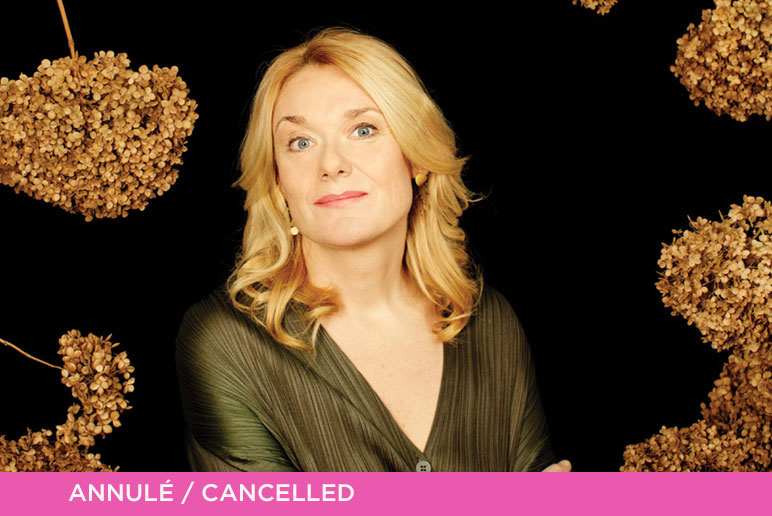 Love and hate, war and peace. Pure musical theatre magnified by the elegance of Magdalena Kožená.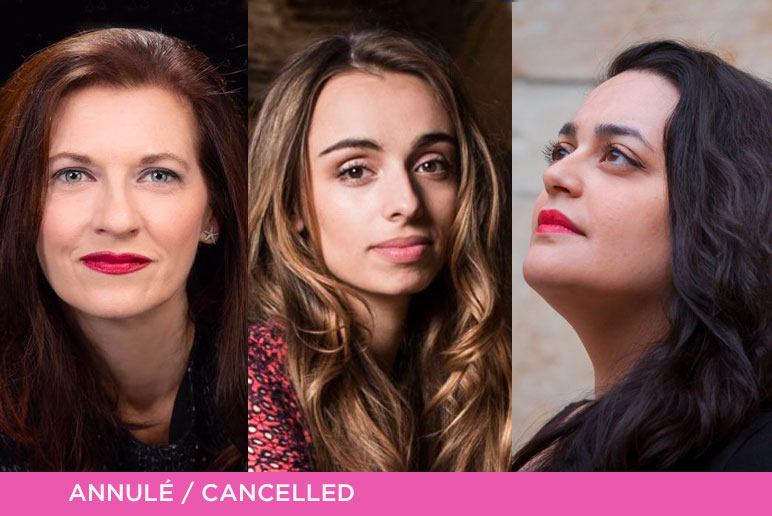 Handel and his muses performed by Patrizia Ciofi, Lea Desandre and Anthea Pichanick.