Akram Khan Company
TranscenDanses
Akram Khan's latest solo, at once gripping humanity, tragic and poetic, like this immense performer.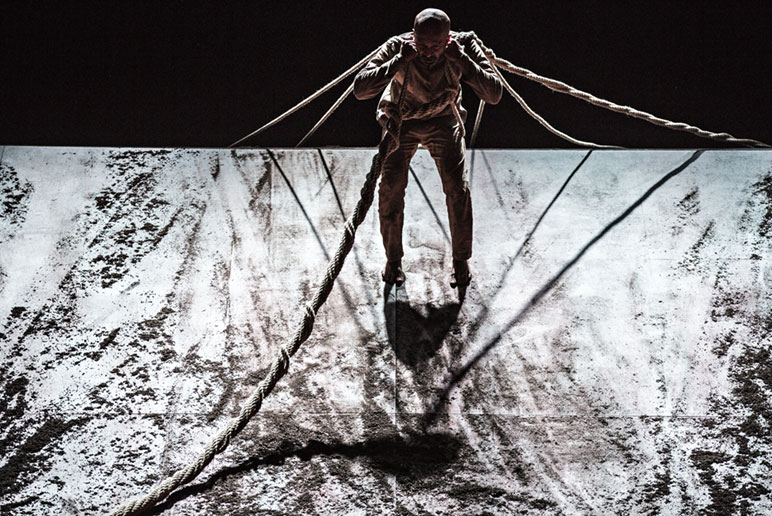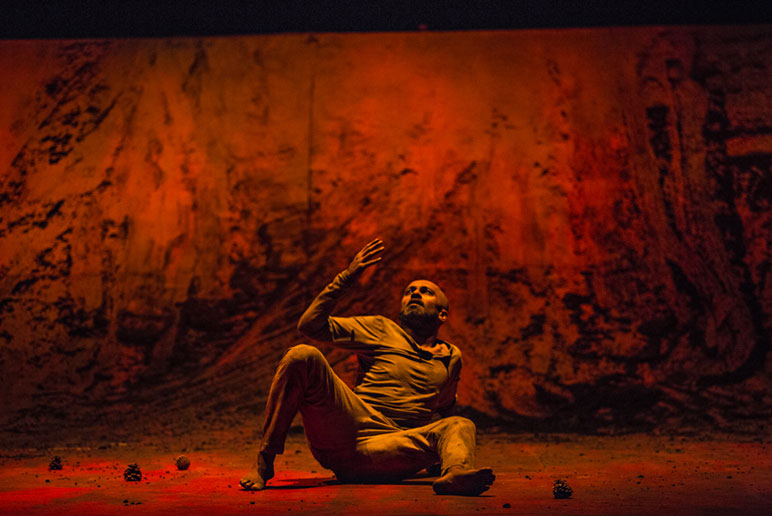 Programme
XENOS
Akram Khan | aristic direction, choreography & performer
Ruth Little | dramaturgie
Michael Hulls | lights
Vincenzo Lamagna | musical partition & sound
Mirella Weingarten | sets
Kimie Nakano | costumes
Jordan Tannahill | scenario
Nina Harries, B. C. Manjunath, Tamar Osborn, Aditya Prakash, Fra Rustumji | musicians and voice
About
Out of all the creations I have been blessed to be involved in, XENOS is the one that I find to be the closest in line with my personal journey as an artist.
The themes of reflection, death, rebirth, time, alienation, identity, memory, are all part of this creative process, and together with some incredible collaborators, I have embarked on this challenging journey, to give birth to XENOS.
Essentially, this work is a reflection of how I feel about our world today. It is about our loss of humanity, and how, through past and present wars, we are yet again confronted by the burning question of what it is to be human. How can we as humans, have such ability to create extraordinary and beautiful things from our imagination, and equally, our immense ability to create and commit violence and horrors beyond our imagination.
Prometheus saw this in mankind before we, as a species, ever recognised it.
Akram Khan
COREALISATION Productions Internationales Albert Sarfati / Théâtre des Champs-Elysées
XENOS est une commande de 14-18 NOW: WW1 Centenary Art Commissions, soutenu par the National Lottery through the Heritage Lottery Fund et le Arts Council England, et par le Department for Digital, Culture, Media and Sport.
Coproduit par : le Centre culturel Onassis - Athènes, The Grange Festival Hampshire, Sadler's Wells London, Hong Kong Cultural Centre, Théâtre de la Ville – Paris/La Villette – Paris, Les Théâtres de la Ville de Luxembourg, National Arts Centre Ottawa, The Center for China Shanghai International Arts Festival (CSIAF), Centro Cultural de Belém, Festspielhaus St. Pölten, Grec 2018 Festival de Barcelona, HELLERAU – European Center for the Arts Dresden, Tanz Köln, Edinburgh International Festival, Adelaide Festival, Festival Montpellier Danse 2018, Julidans Amsterdam, Canadian Stage Toronto, Romaeuropa Festival, Torinodanza festival / Teatro Stabile di Torino – Teatro Nazionale, Lincoln Center for the Performing Arts New York, University of California Berkeley, Danse Danse Montreal, Curve Leicester, La Comédie de Clermont-Ferrand – scène nationale.
Sponsorisé par COLAS
Soutenu par le Conseil des arts d'Angleterre