Malpaso Dance Company
Contemporary Cuban dance
TranscenDanses
Paris discovers the young Cuban company Malpaso with its incredible energy thanks to three ballets by Naharin, Ek and Delgado.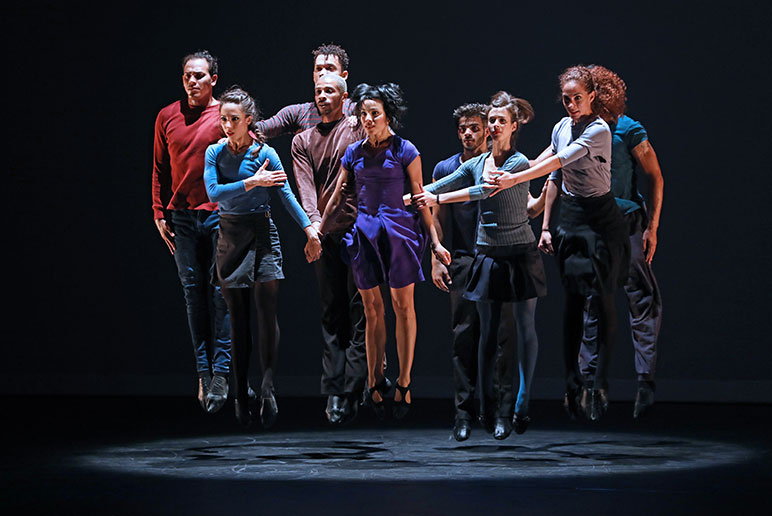 Programme
TABULA RASA
Arvo Pärt | music
Ohad Naharin | choreography and lights
Matan David, Bret Easterling | collaboration to the choreography
Eri Nakamura | costumes
WOMAN WITH WATER (French Premiere)
Fläskkvartetten | music
Mats Ek | choreography
Ana Laguna | collaboration to the choreography
Ellen Ruge | lights
24 HOURS AND A DOG (French Premiere)
Arturo O'Farrill et The Afro Latin Jazz Ensemble | music
Osnel Delgado | choreography
Eric Grass | costumes
Ellen Ruge | lights
Malpaso Dance Company Dancers
Recorded music
About
The beauty and incredible technical level of Cuban dancers has long been known, whether they belong to the National Ballet, a concentration of a classical tradition inherited from the legendary Alicia Alonso, or to the company Danza Contemporánea de Cuba, which has forged a style based on a skilful blend of mambo, Afro-Caribbean dances, classical and contemporary influences. From now on, we'll have to rely on the Malpaso Dance Company, the newest addition in 2012, but which already has all the makings of a great company. Favouring a collaborative creative process, Malpaso works with the best international choreographers while exploring new and original paths in Cuban culture. The company is directed by its three original founders: resident choreographer and artistic director Osnel Delgado, executive director Fernando Sáez and dancer Daileidys Carrazana. For their first visit to France, they will present the piece Tabula rasa by the Israeli Ohad Naharin to music by Arvo Pärt, Woman in water by the Swedish Mats Ek and a piece by Osnel Delgado.
COREALISATION Productions Internationales Albert Sarfati / Théâtre des Champs-Elysées