Grigory Sokolov | piano
The traditional and much awaited Parisian recital of the pianistic oddball Grigory Sokolov.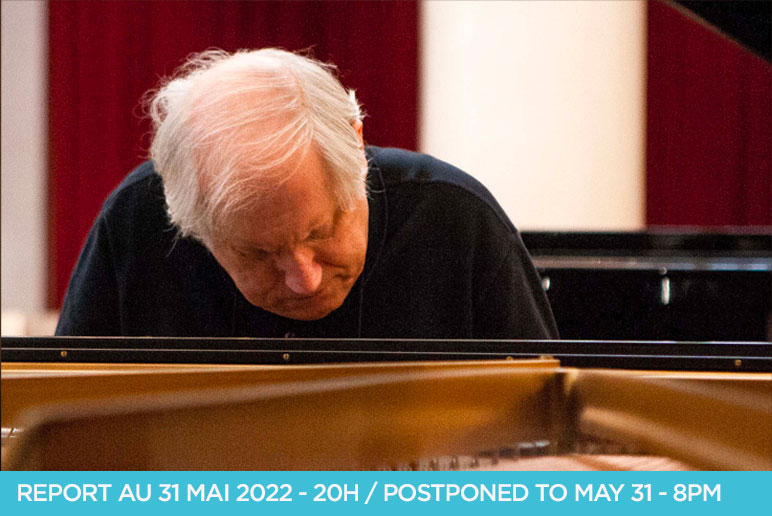 Programme
Grigory Sokolov is unwell and unable to perform his recital scheduled for Tuesday 17 May. The concert is therefore postponed to 31 May at 8 pm.
Beethoven « Variations Eroica » opus 35
Brahms Trois Intermezzi op. 117
Schumann Kreisleriana Fantaisie op. 16
About
A sacred monster? A myth!
Some have compared him to Sviatoslav Richter for his phenomenal technique, others to Glenn Gould for his extraordinary temperament. But Grigory Sokolov is "just" himself: an incomparable giant. The only thing that is certain is that the prodigy who received the gold medal at the Tchaikovsky Competition from his idol Emil Gilels at the age of sixteen still unleashes his passions. "If you live totally with a piece of music, you have the right to feel free with it," says the man whose repertoire ranges from the Renaissance to the 20th century. His physical, pianistic, musical and emotional stature will keep the audience on its toes until the last encore. Six, as usual.
PRODUCTION Jeanine Roze Production