Alexandra Dovgan | piano 
The young Russian Alexandra Dovgan is proof that talent does not wait for years to express itself.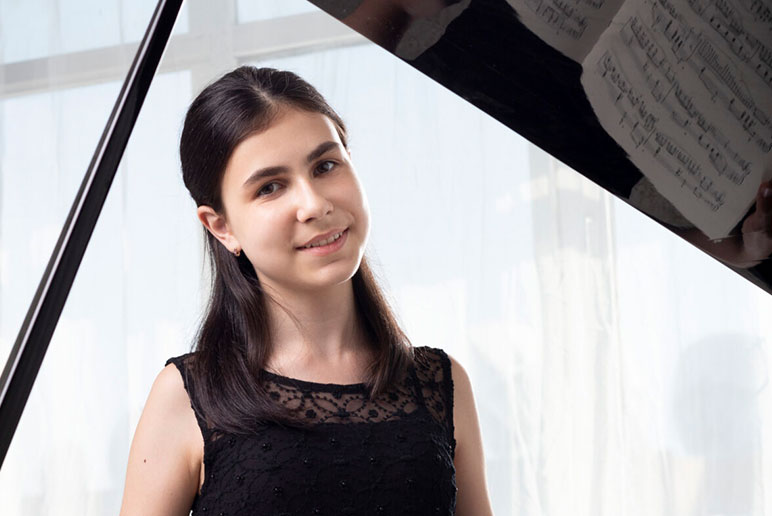 Programme
Schumann Waldszenen op. 82
Chopin Four Ballades op. 23, 38, 47 and 52
About
"Some things cannot be taught or learned [...] Her playing is honest and intense. I predict a great future for her." Let's take a leaf out of Grigory Sokolov's book by not considering Alexandra Dovgan a child prodigy. Born in 2007, the Moscow native with magic fingers takes to the stage as an accomplished artist, whose stunning musicality no one can resist. Two and a half years after her first appearance in Paris, on the occasion of the same Sunday concerts, she will enchant the audience with the Waldszenen, before telling us the stories imagined by Chopin in the 4 Ballades written between 1835 and 1842, narrative pages if there ever was one.
COREALISATION Jeanine Roze Production / Théâtre des Champs-Elysées