Busch Trio
An almost brotherly trio to combine Schubert and Dvořák on a Sunday morning.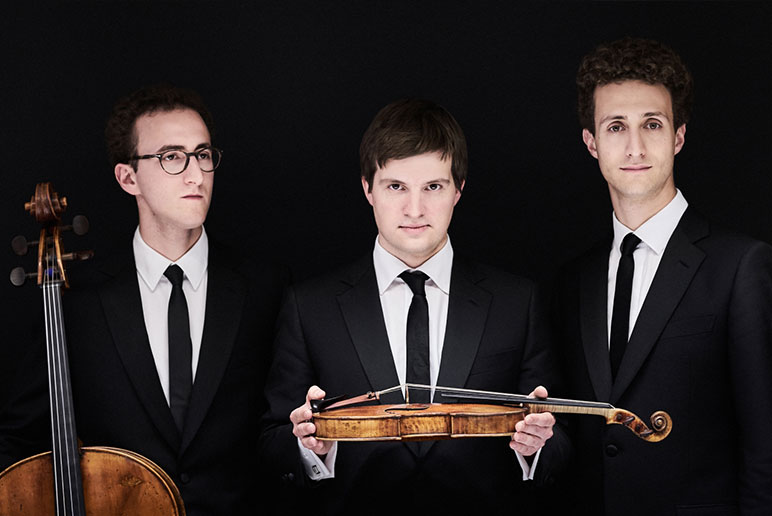 Programme
SCHUBERT'S LAST JOURNEY VI
Schubert Trio for piano, violin and cello op. 99 D. 898
Dvořák Trio for piano, violin and cello op. 90 "Dumky"
 Young audience workshops Comment ça marche ?
About
Trained at the Royal College in London, where they decided to play as a trio in 2012, disciples of the Artemis Quartet at the Queen Elisabeth Music Chapel in Waterloo, the Epstein brothers and Matthieu van Bellen, who makes a Guadagnini that belonged to the famous Adolf Bush sing, have a mantra: "the more we know, the freer we are". Research and reflection, however, do not prevent the naturalness of the discourse. Their recording of Dvořák's famous "Dumky" with Alpha (their first recording, in 2016) had won over the critics thanks to the assurance of its musical thought and a wealth of nuance. Last year, a dazzling recording of Schubert's Op. 100 impressed even more. We can therefore bet that their reading of the Trio D. 898, a more delicate lyrical piece, will also hit the mark.
COREALISATION Jeanine Roze Production / Théâtre des Champs-Elysées