Tetzlaff Quartet
The violinist Christian Tetzlaff and his eponymous quartet celebrate Haydn and Beethoven.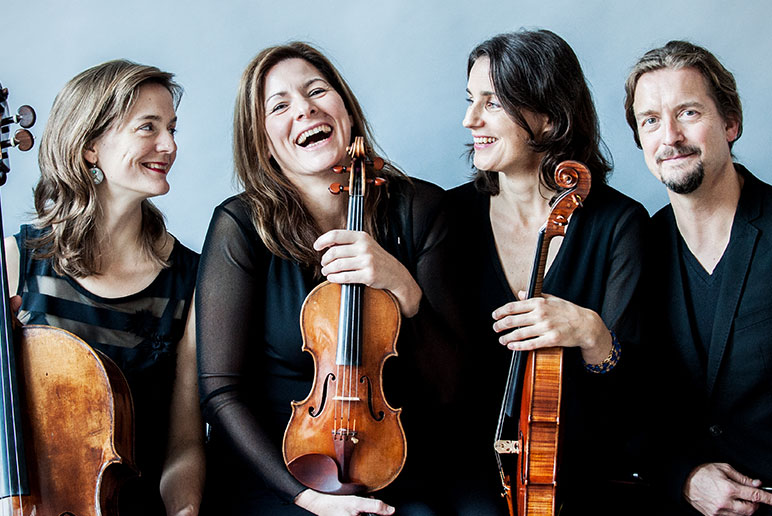 Programme
Haydn Quartet No. 35 op. 20 No. 5 Hob. III:35
Beethoven Quartet No. 14 op. 131
 Young audience workshops Comment ça marche ?
About
Since 1994, when he started making music with his cellist sister Tanja and their friends Elisabeth Kufferath and Hanna Weinmeister, Christian Tetzlaff has been a very busy soloist, but he still makes sure that he tours with these ladies every year. This time they have Haydn and Beethoven in tow. During the winter of 1771-1772, the former's Op. 20 No. 5 almost saw the emergence of the romanticism that the latter's last pages would carry to the point of unheard of. Thus the epic 14th (1825-1826), whose seven sections, merged into a grand whole, begin with an Adagio that Wagner understands as "the most melancholy thing that music has ever expressed", and ends with "the dance of the world itself: wild pleasure, painful complaint, ecstasy of love, supreme joy, groaning, fury, voluptuousness and suffering". Quite a performance!
COREALISATION Jeanine Roze Production / Théâtre des Champs-Elysées