Thibault Cauvin | guitar
Thibault Cauvin, the latest guitar sensation.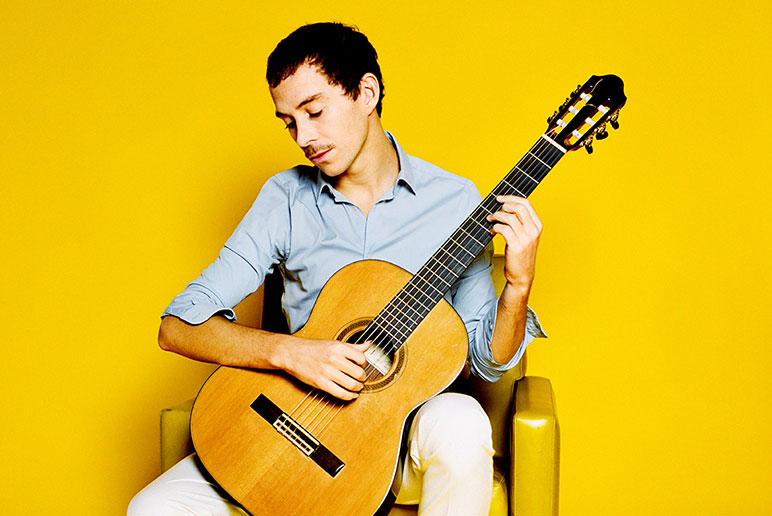 Programme
Scarlatti Sonatas K. 1, K. 208, K. 322
Albéniz Mallorca, Cádiz
Piazzolla La Milonga del Angel, La Muerte del Angel
Ellington Take the A Train (arrangement by Roland Dyens)
Jobim Felicidade (arrangement by Roland Dyens) 
About
Thibault Cauvin does not flaunt all his accolades. And for good reason: thirty-six medals - including thirteen first prizes won between the ages of eighteen and twenty! - would make this guitar hotshot, born in 1984, look like a war veteran. Better than a fingertip, three jewels intended for strings other than his own serve as a starting point for this voyage. "Scarlatti has been with me for many years and I have always felt close to his sonatas, which are brilliant, dynamic and full of mischief," he wrote in the introduction to the album he devoted to them in 2013 (Sony). Among other evocative detours, the postcards of Albéniz and the Argentinean rhythms of Piazzolla will rub shoulders with the swing of Ellington and the charm of Jobim.
COREALISATION Jeanine Roze Production / Théâtre des Champs-Elysées