Wanderer Trio
The Wanderer Trio following in the footsteps of Beethoven and Schubert.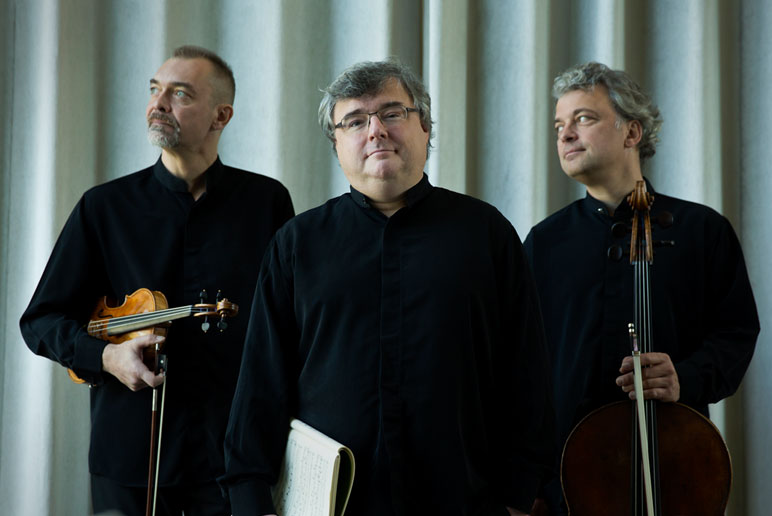 Programme
SCHUBERT'S LAST JOURNEY IV
Beethoven Trio for piano, violin and cello No. 4 op. 11 "Gassenhauer-Trio"
Schubert Trio for piano, violin and cello No. 4 op. 100 D. 929 
About
"Gassenhauer"? In colloquial German: refrain, popular refrain. In this case, "Pria ch'io l'impegno", a well-known tune from Joseph Weigl's Corsair for Love that Beethoven varies in the last movement of his Opus 11. It would be hard to imagine better performers than the Wanderers, whose complete trios by the great Ludwig for Harmonia Mundi were praised as far away as Japan - readers of Record Geijutsu Magazine, of course, will remember. Needless to say, the sensitivity, clarity and balance of the French ensemble also fit Schubert like a glove, whose work on the programme, the second of its kind, "is dedicated to no one, except those who will enjoy it".
COREALISATION Jeanine Roze Production / Théâtre des Champs-Elysées