Gérard Depardieu | song
Gérard Daguerre | piano
Gérard Depardieu's final tribute to the Lady in Black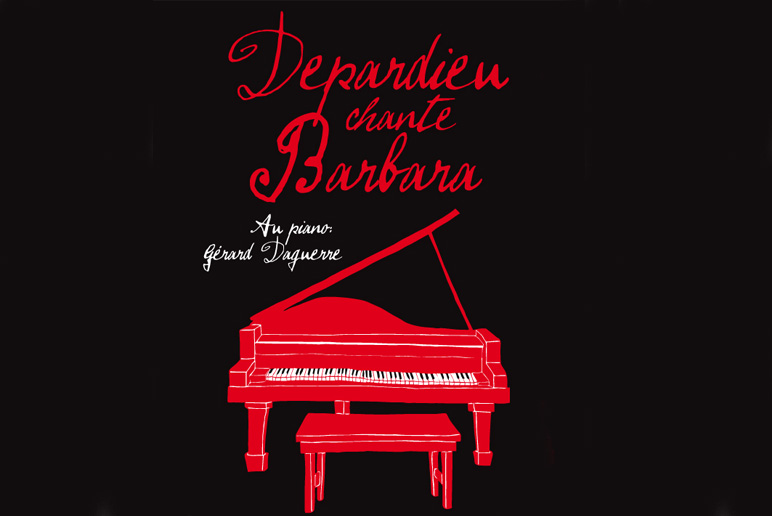 Programme
I have always had a singular fondness for the Russian people so well described by Dostoyevsky, Tolstoy, Gogol, Pasternak ... and so many other artists ... Tchaikovsky, Prokofiev, Shostakovich ... The Russian people are not responsible for the unacceptable madness of their leaders like Vladimir Putin.
The totality of the receipts of the three concerts that I give at the Théâtre des Champs Elysées will go to the Ukrainian victims of this tragic fratricidal war.
Gérard Depardieu
About
DEPARDIEU SINGS BARBARA
"Simultaneously colossal and fragile, and always perfectly judged, he sings her life and tells her story." It would be hard to improve on this summary by a Télérama journalist of this "memorial recital" – a timeless, exceptional experience which is so perfectly judged and moving. The actor, a close friend of Barbara with whom he worked on the musical Lily Passion in 1986, and the pianist-conductor Gérard Daguerre, the singer's companion for 17 years, have recorded fourteen songs written by the "Woman in Black" and these declarations of love are sung here by a Depardieu who is both moved and moving. After the recording, they performed them as a duet onstage at the Bouffes du Nord. Now the adventure continues in Paris on avenue Montaigne.
Coproduction Corida / Théâtre des Champs-Elysées