Grigory Sokolov | piano
The traditional annual visit from pianist Grigory Sokolov, with his trademark six encores.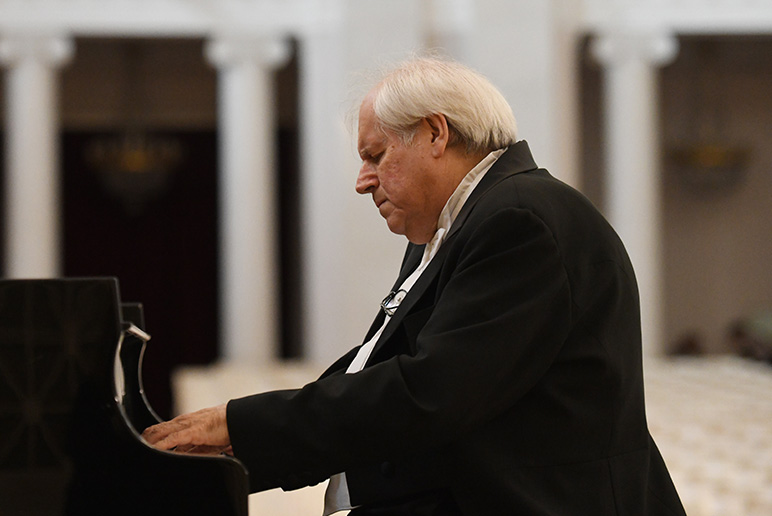 Programme
Purcell A Ground in Gamut Z. 645, Suite No. 2 Z. 661
A new Irish Tune Z. 646, A new Scotch « The Cibell » Z.T. 678
Suite No. 4 Z. 663, Rondo Z.T. 684
Suite Z. 668, Chaconne Z.T. 680
Mozart Sonata for piano No. 13 K. 333 / 315c
Adagio in B minor K. 540
About
Colossus, extraordinary being, eccentric celebrity, titan, living legend. There are no half-measures when it comes to the labels applied to Grigory Sokolov in the press or after his performances which are nothing less than events. These desperate attempts to describe a contemporary performer who defies classification are doomed to failure. How can you describe the completely unique elements which this genius detects in each note?
Production Jeanine Roze Production