Alexandra Dovgan | piano
Young Russian pianist Alexandra Dovgan scales the heights in the company of Schumann and Brahms.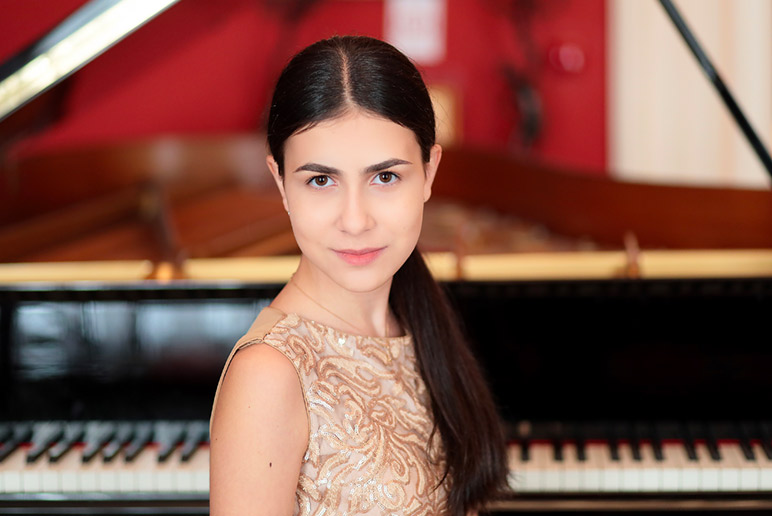 Programme
Schumann Carnaval de Vienne op. 26
Brahms Intermezzo for piano op. 117
Variations & Fugue on a theme by Handel op. 24
Young audience workshops Comment ça marche ?
About
There is little point in highlighting the precocious talents of pianist Alexandra Dovgan, who was born in 2007, and whom Grigory Sokolov says we should view as a fully-formed musician rather than as a teenage prodigy. Today's programme should confirm this. It is hard to imagine a greater gulf than between Carnival Scenes from Vienna by Schumann – in which "mischievous mockery and the most playful petulance set sparks flying", wrote the Allgemeine Musikalische Zeitung at the time – and the intimate confidences of Opus 117 by Brahms. The variations which Brahms produced in 1851 on a theme from Handel's Harpsichord Suite No. 1 will round off this morning performance, which we anticipate will be extremely colourful.
Coréalisation Jeanine Roze Production / Théâtre des Champs-Elysées
Watch