Lucas et Arthur Jussen | piano
Dutch sibling prodigies Lucas and Arthur Jussen with a morning performance of piano duets.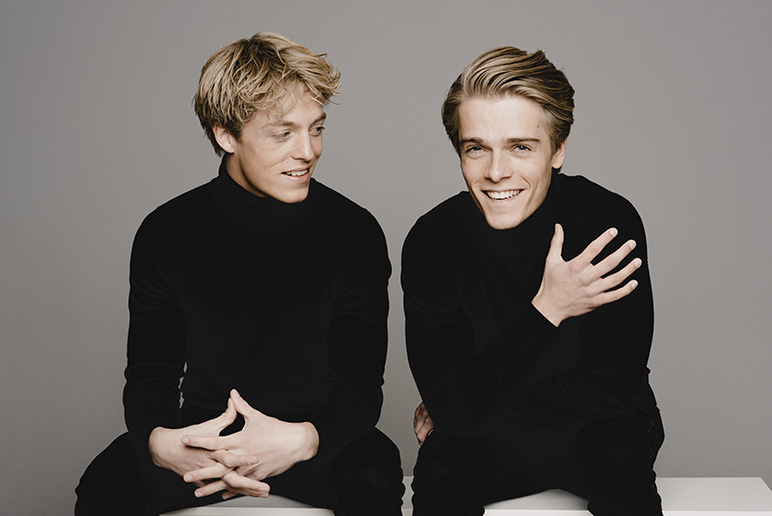 Programme
Mozart Sonata for two pianos K. 448
Schubert Lebensstürme for four hands D. 947
Stravinsky The Rite of Spring (version for two pianos)
About
According to the late Neville Marriner, piano prodigy brothers Lukas and Arthur Jussen are "Not just two good pianists who play together, each brother can feel the most fleeting and individual moments of the other's performance". From the height of their twenty years, the Dutch brothers will reappraise Mozart and Schubert back to back. A century after the scandal caused by première of The Rite of Spring in this very venue under the baton of Pierre Monteux – to which Nijinsky's choreography certainly contributed – they will tackle a version for two pianos of the ballet with its daunting rhythms described by Stravinsky as a "series of ceremonies from Old Russia".
Coréalisation Jeanine Roze Production / Théâtre des Champs-Elysées