Raphaëlle Moreau | violin
Gérard Caussé | alto
Edgar Moreau | cello
A string trio summit featuring the great Gérard Caussé, and youngsters Raphaëlle and Edgar Moreau.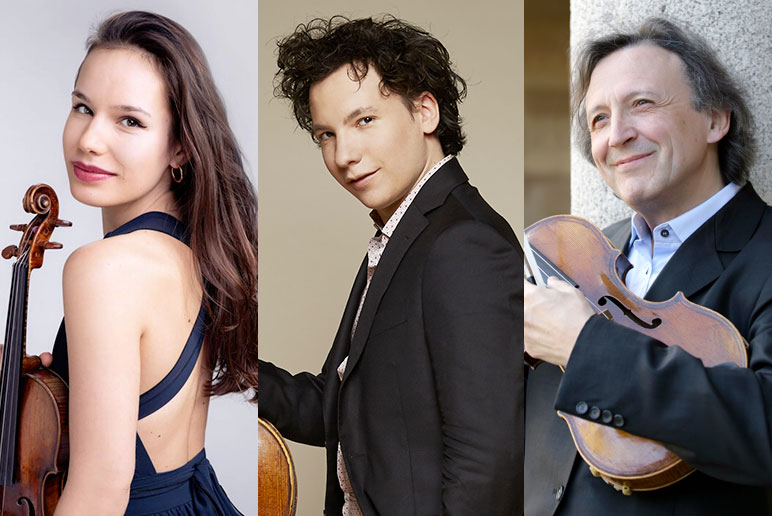 Programme
Bach Cello Suite No. 2 BWV 1008
Ravel Sonata for violin and cello
Schubert String Trio No. 2 D. 581
About
A clash of the generations? We prefer to think of it as a beautiful encounter between a seasoned master of the viola and next generation of performers on the violin and cello who have already earned unanimous acclaim. There will be no shortage of plaudits for the young Moreaus at the start of the morning. Edgar, multi-award-winning star of the family (Victoires de la musique classique, prizes at the Rostropovitch and Tchaikovsky competitions, etc.) will explore a classic by Bach before calling in his sister Raphaëlle for their version of a sonata composed by Ravel in 1922 in memory of Claude Debussy. Gérard Caussé will then provide the bridge between the two players with Schubert, whose charming String Trio No. 2, circa 1817, sits perfectly alongside Haydn and Mozart. It is hard to think of anything more Viennese.
Coréalisation Jeanine Roze Production / Théâtre des Champs-Elysées