Orchestre Consuelo
Victor Julien-Laferrière | direction
Pierre Génisson | clarinet
100% Mozart evening around the brilliant clarinet concerto with Pierre Génisson and Victor Julien-Laferrière.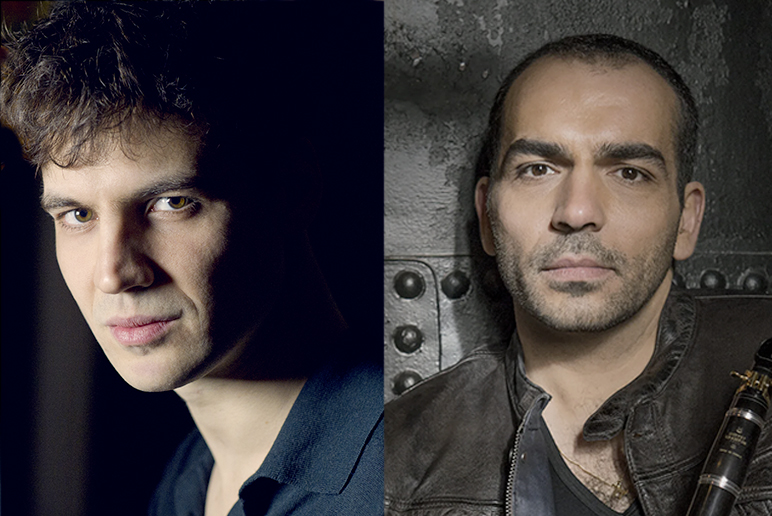 Programme
Mozart  Le Nozze di Figaro, Overture
Concerto for clarinet and orchestra K. 622, Symphony No. 38 K. 504 « Prague »
« Una donna a quindici anni », « Come scoglio », arias from Così fan tutte (arrangements for clarinet)
« Voi che sapete », aria from Le Nozze di Figaro (arrangement for clarinet)
About
Mozart's love affair with the clarinet is no secret and blossomed when he discovered how this instrument was used by the Mannheim orchestra which had recently added it to their woodwind section. This was followed by his game-changing meeting with Anton Stadler, who played the clarinet (and also the basset horn). This marked the beginning of a quasi-spiritual friendship. Mozart and Stadler belonged to the same masonic lodge. In Mozart's mind, the instrument was associated with brotherhood, as is demonstrated in the orchestra for The Magic Flute. But the clarinet is also the main protagonist of the three instrumental scores that Mozart composed for his friend Stadler: Trio K. 492, known as the "Skittles", Quintet K. 581, and Concerto K. 622, his last completed instrumental score. As a bonus at this evening's concert, Pierre Genisson, one of leading exponents of the French woodwind school, accompanied by the equally gifted cellist Victor Julien-Laferrière and his Consuelo ensemble, offers us three arrangements for clarinet of some of the musician's most famous opera arias.
Coréalisation Céleste Productions – Les Grands Solistes | Petrus Music