La Cenerentola
Gioachino Rossini
The triumph of goodness with the added lustre of Rossini's frenetic energy, and an opportunity to reacquaint ourselves with Thomas Hengelbrock, Marina Viotti and Damiano Michieletto.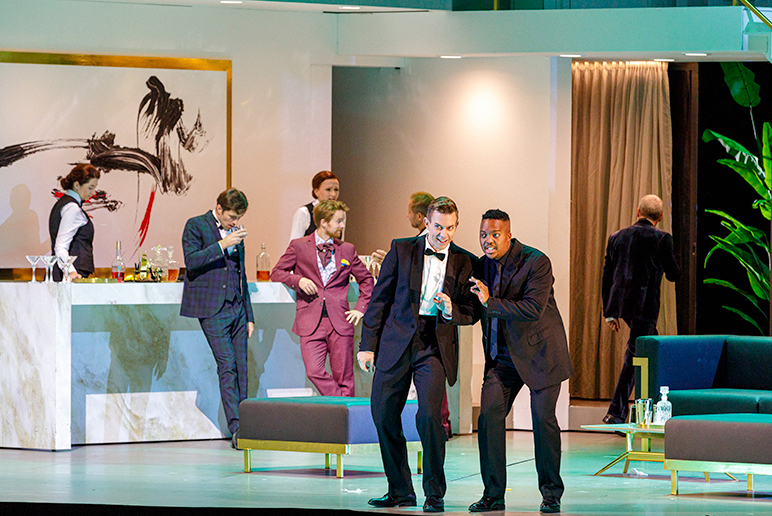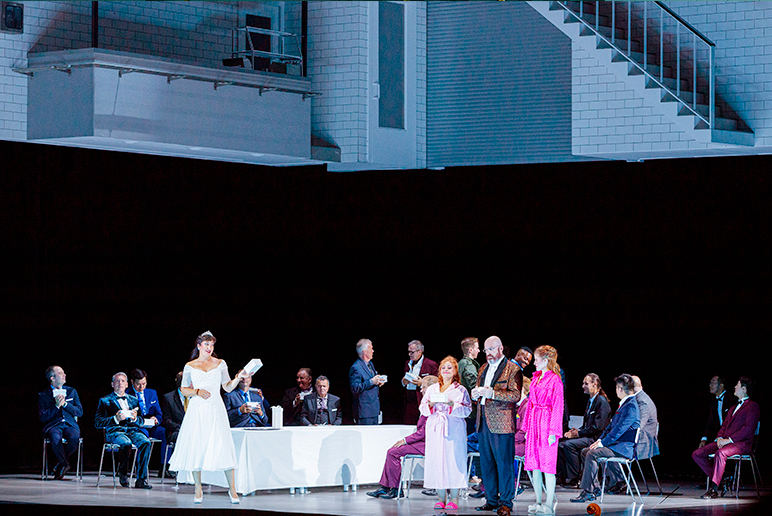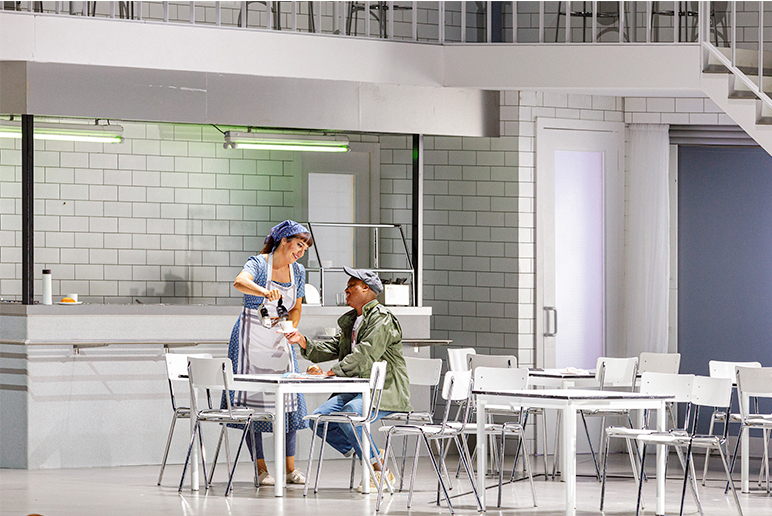 Cast
Thomas Hengelbrock | direction
Damiano Michieletto | staging
Paolo Fantin | scenography
Agostino Cavalca | costumes
Alessandro Carletti | lighting
rocafilm | video
Chiara Vecchi | choreography
Marina Viotti | Angelina
Levy Sekgapane | Don Ramiro
Edward Nelson | Dandini
Peter Kálmán | Don Magnifico
Alice Rossi | Clorinda
Justyna Ołów | Tisbe
Alexandros Stavrakakis | Alidoro
Orchestre Balthasar Neumann
Chœur Balthasar Neumann
About
La Cenerentola, which was premiered in Rome in 1817, rivalled the popularity of Il Barbiere di Siviglia for much of the nineteenth century. The element of the marvellous which provided the charm in Perrault's Cinderella has disappeared from the opera: gone are the magic coach which changes into a pumpkin and the godmother who resolves every problem with a wave of her magic wand, and there is definitely no vair slipper – the dainty squirrel fur footwear whose name sounds like verre (glass) in French and is therefore full of magical potential. Confusion is at the core of the opera with different opinions, genres and emotions. Musically, it adopts a series of incredibly varied guises, all bursting with joy. Rossini made a particular point of not allowing the moral of the story to dampen the light-hearted mood. He carried this off with great panache in this tender yet sparkling work. In this production with Thomas Hengelbrock back at the rostrum and Marina Viotti in the title role, fresh from playing Périchole, we can enjoy Damiano Michieletto's vision for staging this dramma giocoso in which good triumphs over evil.
Coproduction Théâtre des Champs-Elysées | Semperoper Dresden
Avec le soutien d'Aline Foriel-Destezet,
Grand Mécène de la saison artistique du Théâtre des Champs-Elysées
Laurent-Perrier, mécène de l'opéra La Cenerentola est heureux de soutenir la création artistique au Théâtre des Champs-Elysées
En partenariat avec france.tv
En partenariat avec Le Figaro