Michael Spyres | tenor
Lawrence Brownlee | tenor
Opera Fuoco
David Stern | direction 
Two immense tenors, Lawrence Spyres and Lawrence Brownlee, for a Rossini festival.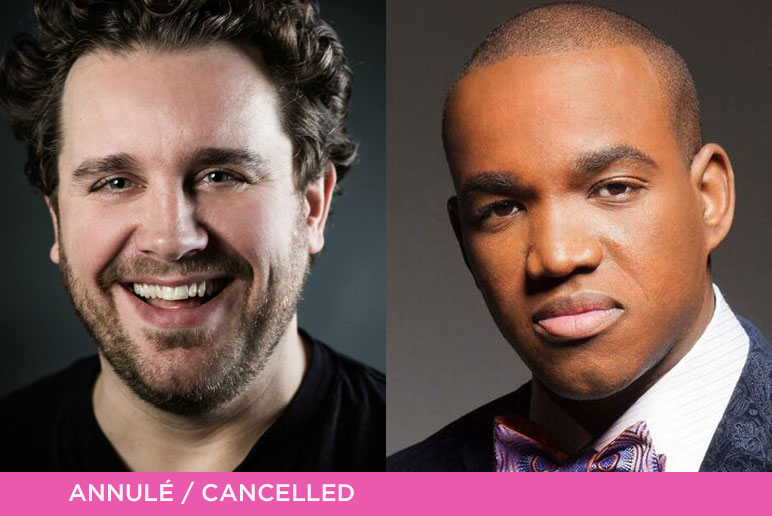 Programme
INFORMATION
In order to ensure the best possible seats for the exceptional circumstances we are going through, online booking is temporarily suspended for this concert. The Theater is at your disposal to process your seat requests by phone at 01 49 52 50 50 or at the Box office.
RIVALI E AMICI, OPERAS ARIAS AND DUETS 
Mozart «Fuor del mar» (Idomeneo)
« Un'aura amorosa » (Cosi fan tutte)
Rossini Il Barbiere di Siviglia, overture
« All'idea di quel metallo » (Il Barbiere di Siviglia)
Boieldieu « Viens, gentille dame » (La Dame blanche)
Rossini «Asile héréditaire... Amis, amis, secondez ma vengeance » (Guillaume Tell)
L'Italiana in Algeri, overture
«Deh! scusa i trasporti...» (Elisabetta, Regina d'Inghilterra)
«Donala a questo core... Teco or sarà» (Riccardo e Zoraide)
«Ah vieni, nel tuo sangue» (Otello)
About
One tenor is good; two even better! Lawrence Brownlee and Michael Spyres, magnificent singers who both have the added merit of being great Rossini specialists, share the stage of the Théâtre des Champs-Élysées for an exceptional evening. The musical direction is entrusted to David Stern, at the head of his ensemble Opera Fuoco. The programme features arias and duets from the masterpieces of 19th century Italian and French bel canto, not without incorporating a few welcome rarities. After a first part which is 100% Rossini and promises to be very enjoyable (excerpts from Il Barbiere di Siviglia and Elisabetta, regina from Inghilterra, but also from Zelmira or Ricciardo e Zoraide), the singers will perform some of the most beautiful pages of the repertoire, including some of the most famous such as "Je crois entendre encore" (Bizet, Les Pêcheurs de perles) and "La donna è mobile" (Verdi, Rigoletto). Meyerbeer, Boieldieu and Adolphe Adam will rub shoulders with Verdi and Donizetti: a panorama cleverly arranged to highlight the unfailing virtuosity of the two most gifted American tenors of their generation.
PRODUCTION Les Grandes Voix
You may also like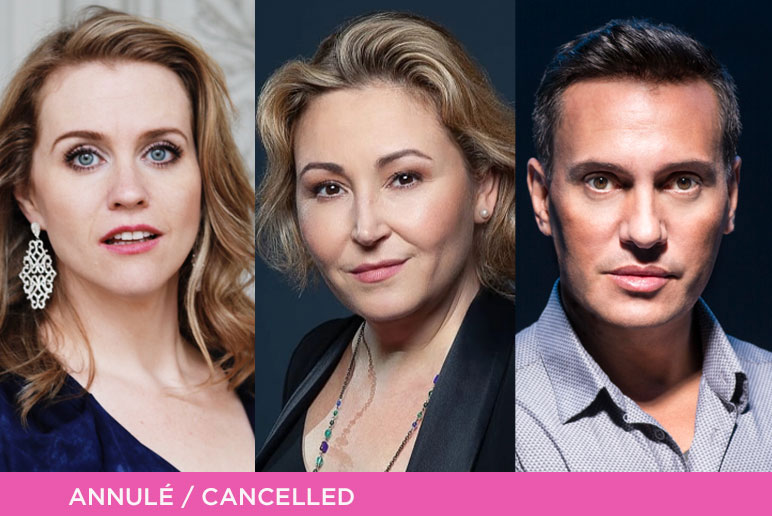 Mozart, Rossini, Bellini and Donizetti by three exceptional artists.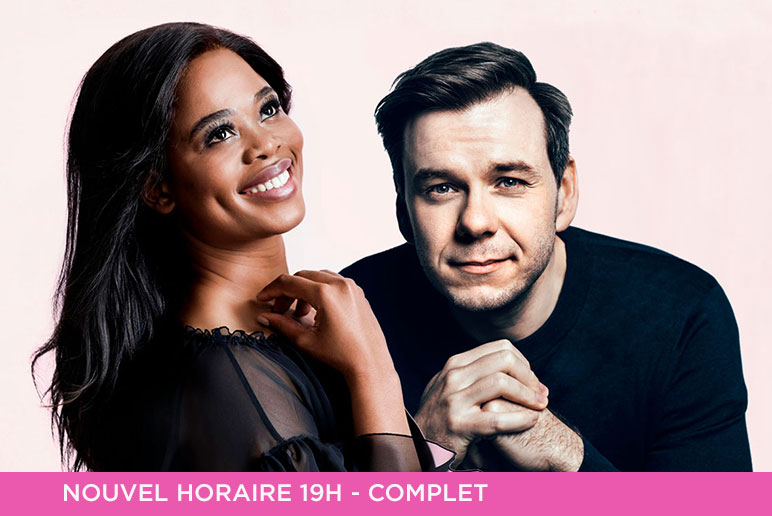 After their duets in La Traviata and Manon, Pretty Yende and Benjamin Bernheim meet again for a recital.