Yoav Levanon | piano
Piano phenomenon Yoav Levanon with a highly ambitious programme of Studies (Chopin, Schumann, and Liszt).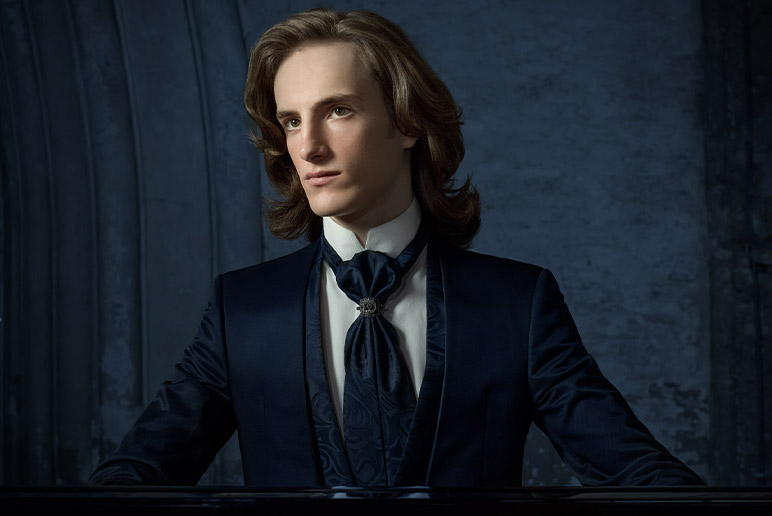 Programme
Chopin  Etudes excerpts from Op. 25
Schumann  Etudes symphoniques Op. 13
Liszt  Etudes d'exécution transcendante
About
Yoav Levanon is an extraordinary talent in the piano firmament. Born in 2004, he first performed on stage at the age of 6, played his first Rachmaninov concerto aged 13, and gave his first recital at Verbier at the age of 15, attracting considerable attention. Two years later he performed at Piano aux Jacobins, then in the Fondation Louis Vuitton concerts and at Radio France in the autumn of 2021, where he presented an unusually demanding programme for such a young musician (Chopin, Liszt, Ravel etc.). He is quite fearless and his appetite for his instrument is boundless, as is demonstrated by this recital marking his debut on the stage at avenue Montaigne with a highly ambitious programme of "Studies" by Chopin, Schumann and Liszt. This young pianist, who has not yet turned twenty, is certainly one to watch.
Coréalisation Piano**** | Théâtre des Champs-Elysées