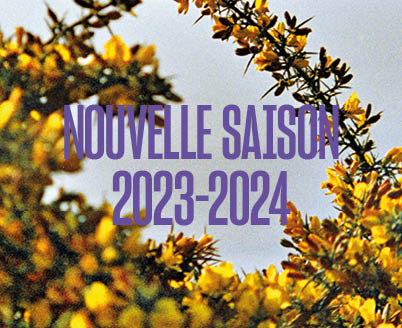 Michel Franck Editorial for 2023-2024 Season
Dire que notre monde change est presque un euphémisme aujourd'hui.  Le « Monde d'hier », pour citer Stefan Zweig, n'est plus : en effet, plus rien ne ressemble à l'avant 2020, et tous nos repères sont bouleversés. Nous sommes les acteurs de ces changements et nous avons tous l'intime conviction que ceux-ci ne sont pas simplement conjoncturels mais réellement structurels.
Face à ces incertitudes, je sais que la culture, par son pouvoir de créativité, sa capacité à générer des émotions si singulières, doit continuer à jouer son rôle fondamental. Elle est un lien essentiel entre passé, présent et avenir. Nous avons le devoir de la faire vivre, la faire évoluer et la transmettre. 
« Tout ce qui dégrade la culture raccourcit les chemins qui mènent à la servitude. » (Albert Camus). Dans ce monde en pleine mutation, ma tâche est de continuer, avec vous, à faire grandir le Théâtre des Champs-Elysées, qui fêtera ses 110 ans en 2023.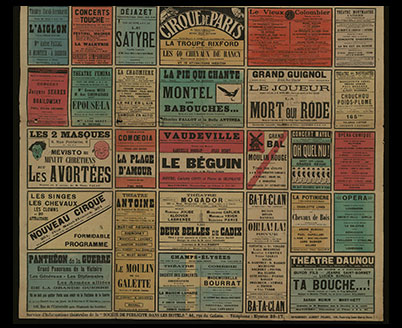 From yesterday to today
The Théâtre des Champs-Élysées is one of the most elegant performance venues in Paris. Designed in 1913 by a group of artists (Henry Van de Velde, the Perret brothers, Antoine Bourdelle, Maurice Denis), it was the first Parisian theatre to be entirely built of reinforced concrete, and has perpetuated for the past century a tradition of eclectic programmes of a high standard (opera, recitals, orchestral concerts, dance). Its opening is still vividly remembered for the 'scandal' of the premiere of Le Sacre du Printemps, whose impact on the public derived as much from Stravinsky's music as from Nijinsky's choreography. The artistic adventure of the Théâtre des Champs-Élysées has been distinguished by the presence, for over one hundred years now, of the most prestigious creative figures in the history of music, opera and dance.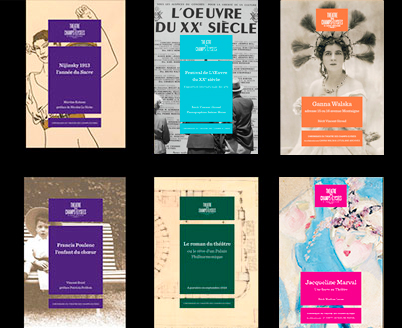 « les chroniques du Theatre des champs-elysees » collection

The aim of the "Chroniques" collection is to explore current programming throughout the season in parallel with the history of the Théâtre by looking at an artist, work, repertoire or theme. Each issue comprises a text with a preface by prestigious writers in the field or performers, lavish illustrations, and a selection of audio archives in collaboration with Ina, the national audiovisual institute (accessed via QR codes).